Thank you for visiting our website of Balham Seventh Day Adventist Community church.
Our church family welcomes you to join us for worship, fellowship and all the other exciting
activities at the church. Please feel free to explore the different sections of this site and if
you have any questions then it would be our delight for you to get in contact.  See our
events page for a full listing of activities.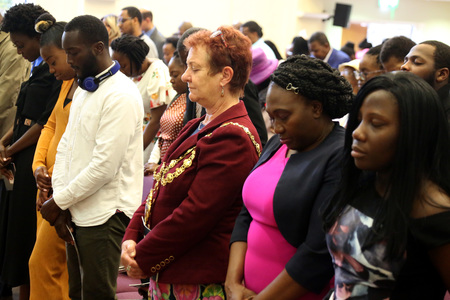 OUR CHURCH MISSION STATEMENT
Our mission:
To grow everyone into a mature disciple of Christ through worship, fellowship and witnessing.
Our vision:
To make Balham a Faithful Priesthood of Meaningful Worshippers, A Fruitful Family of
Fellowshipping Friends and Fearless Army of Passionate Witnesses.
Our Values:
Friends of God, inspiring worship, personal integrity, fellowship and food, healthy
relationships, happy youth and children,  Evangelism Everyone  Everywhere, Refresh!